Greetings!
Brian Clowdus Experiences RETURNS to Granbury for a 3rd year and with the most epic season ever with NEW EXPERIENCES in Granbury!
Escape into a winter wonderland with Clara as she enters a world where nutcrackers and sugar plum fairies come to life in The Nutcracker Experience this December!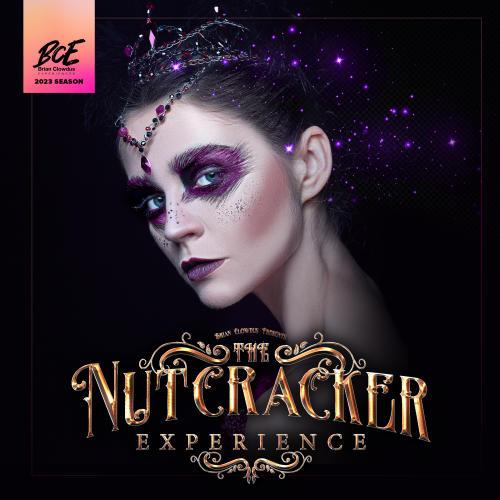 The Nutcracker Experience
December 20 - 30
Step into a World-Premiere Nutcracker unlike anything you have ever experienced told through song, dance, and incredible staging. One that begins in heartbreak but journeys towards hope, acceptance, and joy, embracing the Spirit of Christmas! Clara's Father has just passed. This is their first Christmas without him and it's incredibly difficult because Father embodied the spirit of Christmas and always made it special with his handmade gifts. Mother is heartbroken but being strong for Clara… before Father passed, he carved a nutcracker as his final Christmas gift with a note attached. 
The Nutcracker will keep the magic alive. If you believe in the magic, I'm always with you...
The Nutcracker Experience Texas: Dec 20-30

Wednesday Dec 20 at 6pm and 8pm
Thursday Dec 21 at 6pm and 8pm
Friday Dec 22 at 6pm and 8pm
Saturday Dec 23 at 2pm and 6pm
Tuesday Dec 26 at 6pm and 8pm
Wednesday Dec 27 at 6pm and 8pm
Thursday Dec 28 at 6pm and 8pm
Friday Dec 29 at 6pm and 8pm
Saturday Dec 30 at 2pm, 6pm and 8pm
The Langdon Center
308 E Bridge Street
Granbury, TX 76048
VIP Tickets: $99
*VIP includes a souvenir glass with beverage. An intimate private carol sing along with the cast. 30 min prior to the show (LIMITED CAPACITY) *General admission is show only*
General Admission: $34-$59 based on day and availability.
*15% off discount for military and first responders. Use Code: ThankYou15

-Youth Tickets are 12 and under. General Admission 13 and up.
-The experience will include a small portion of standing and walking, but with the majority of the experience seated indoors.
-Hour-long experience.
-Family-friendly immersive experience with music and dance.
-Accessible to everyone.
-Our rain policy is to continue the show with light rain but if heavier rain becomes prohibitive we will hold for 30 min. If rain doesn't let up we will cancel the performance.
-We offer ticket protection for $5 a ticket. With ticket protection, if the show is canceled, you will either get a refund or we will reschedule to whatever show you can attend. Without ticket protection, we do not offer refunds if you are unable to attend for whatever reason or if the show is canceled. Ticket protection cannot be purchased on the day of the show.
*TICKETS ARE NON-REFUNDABLE. Only shows that are canceled are protected under ticket protection. We do not offer refunds for any reason outside of having of canceled shows.*