Details
An exquisite boutique located across from Granbury's City Beach Park, Hotel Lucy offers the comfort of luxury in a small town setting. Recently finished in 2020, Hotel Lucy offers an incredible pool, meeting space, wedding and event space, and a beautiful courtyard and grounds area. A prime location within walking-distance to the downtown Historical Granbury Square, come home to a luxurious guest room and all the modern amenities you expect, with a tasteful flair you'll fall in love with.
Amenities
General
2-Bedroom Units :
Bed & Breakfast :
Non-smoking Rooms :
Suites Available:
In Room
High Speed Wireless Internet:
Rooms with Private Bath:
Free Wifi:
Cable TV:
On-Site
Happy Hour :
Internet - Wireless :
Laundry Service/Drycleaning :
Lounge/Bar/Restaurant:
Meeting Facilities on site :
Motorcoach Parking:
Outdoor Pool:
Pool Available:
Dining
Alcohol Served:
Motorcoach Parking:
Non Smoking:
Outdoor Seating:
Private Rooms Available:
Catering:
Group Dining
Banquet Room Capacity: 50
Inside Number of Seats: 50
Meals Served: Breakfast, Brunch, Cocktail Hour, Dinner, and Dessert Catering Options
Number of Banquet Rooms: 1
Outside Number of Seats: 75
Type of Food: Hard Eight BBQ Catering
Pricing
Venue Info
Indoor Venue:
Outdoor Venue:
Audience Seating Indoor: 50
Audience Seating Outdoor: 75
AV Equipment Available:
Catering Available:
Allow Outside Catering: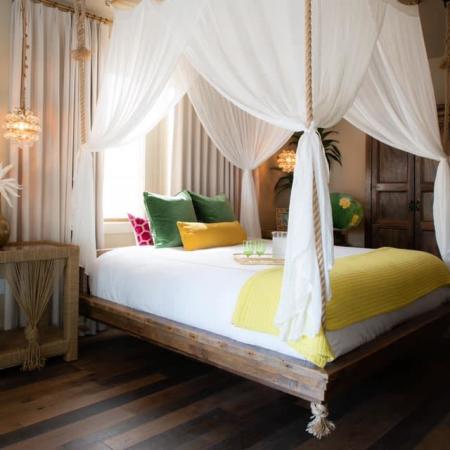 Jan 20 - Feb 28
Winter Guest Special
Use promo code "WinterGuest" at checkout and receive 20% stay through February!