Winter Guest
Whether you are visiting for Christmas in Granbury or just spending a restorative weekend here, we want you to be our Winter Guest. Check out this page for the Winter Guest season's special events and promotions January 1 through Spring Break as part of the Winter Guest celebration!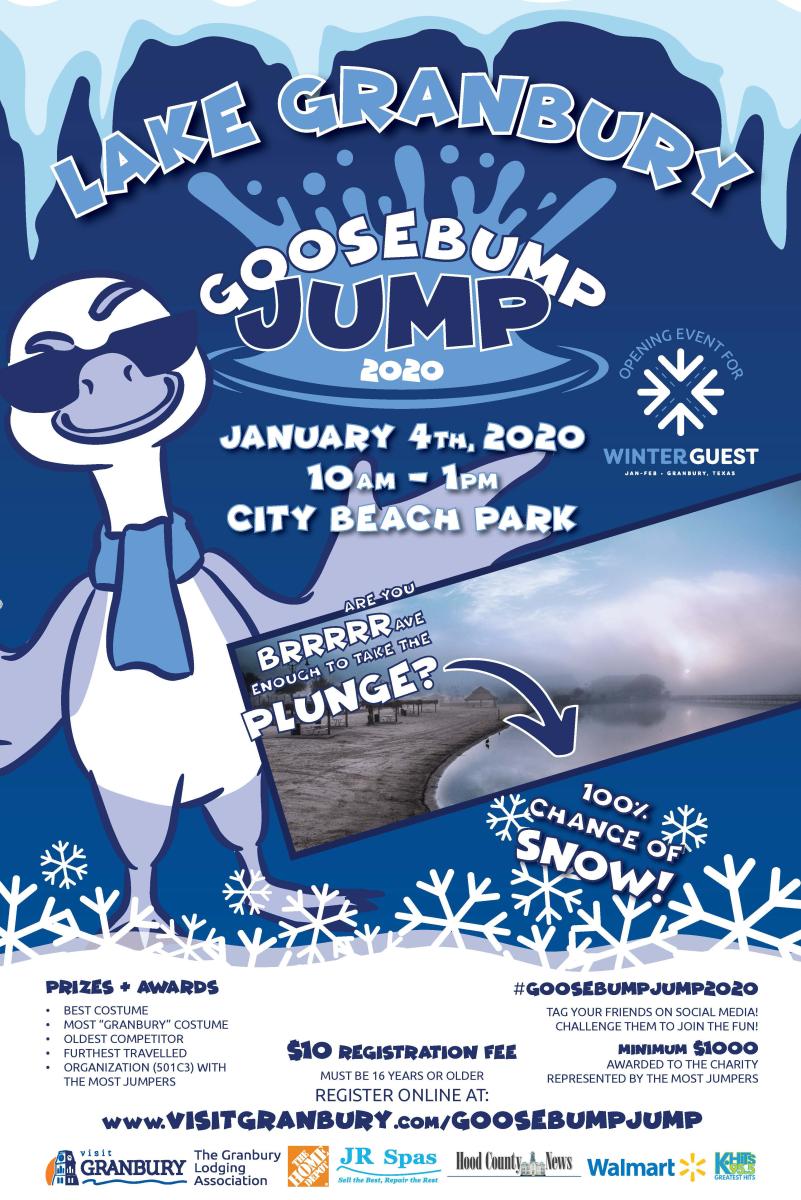 Winter Guest season kicks off with the Goosebump Jump! 
Visit Granbury is challenging our Granbury community, civic organizations, charitable organizations, and brave individuals to help us start the Winter Guest season by jumping into the frigid waters of Lake Granbury on Saturday, January 4th at City Beach Park. This is the first-ever Lake Granbury Goosebump Jump event!
Stay tuned for more details. Registration opens December 1.