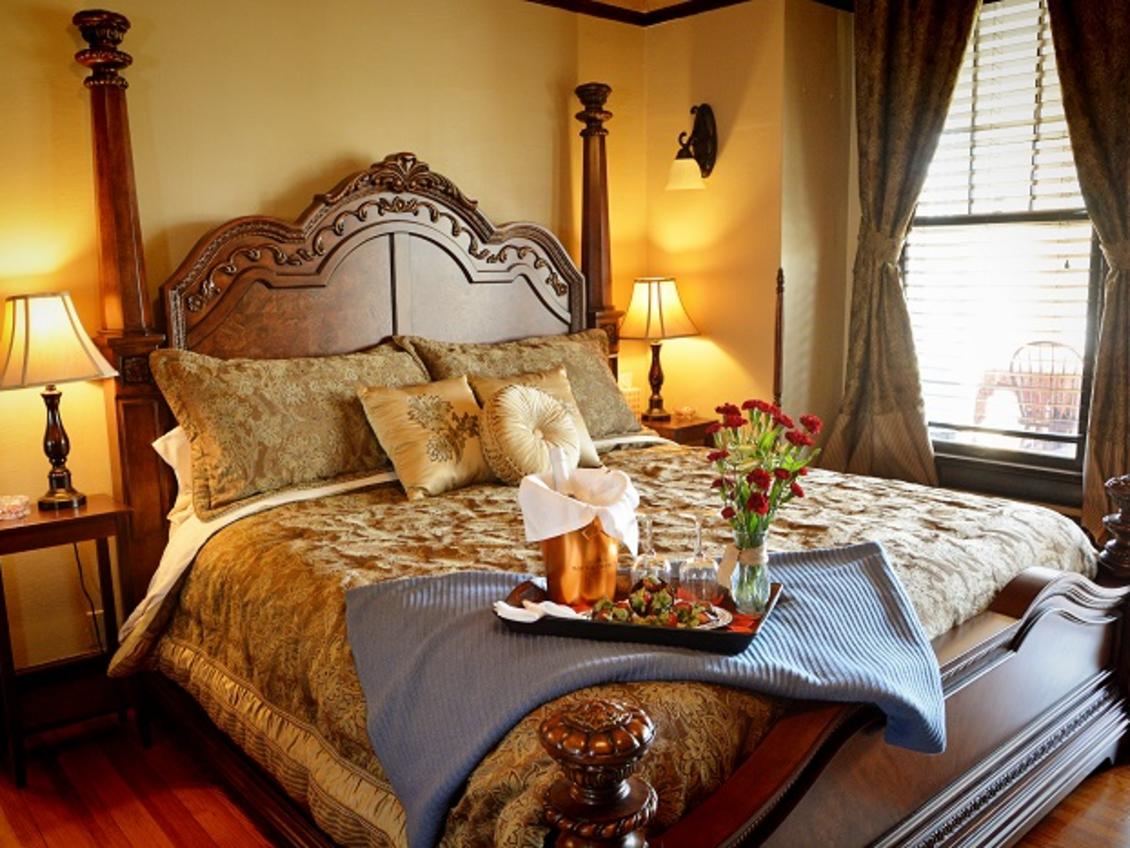 Are you looking for a place to stay in Granbury that offers privacy and relaxation? Then consider one of Granbury's Bed & Breakfasts (B&Bs) or small inns. If you stayed in a B&B before you may know that a hot breakfast is common among B&Bs, and most often included in the price of your room.
Yet, many B&Bs in Granbury also offer places to relax outside, either by a pool, or along the water, or by a fireplace. You can also walk downtown from many B&Bs. B&Bs and inns, or small lodging properties, also offer a chance to learn more about what to do in Granbury, from the owners you meet.  Owners of B&Bs are more than happy to recommend the best restaurants, attractions including live theatre options, wineries, and places to tour when you are here.
B&Bs and small inns may also have charming architectural traits and some historical significance, such as being on state or national registers. If you are also looking for modern amenities, many B&Bs and inns in Granbury also offer the same luxurious amenities as many top rated hotels.  Many Granbury B&Bs offer two person jetted tubs in their bathrooms, and luxurious bed linens on their beds, and bath towels, and upscale robes for guest use.  Some B&Bs rooms may have steam units and body jets in their showers, and docking stations for devices and tablets that can play your favorite music.  You may also enjoy appetizers and wine in the late afternoon before dinner with some Granbury B&Bs and inns.
Sounds good doesn't it? Go to the B&B lodging options on the Visit Granbury web site to learn more about Granbury's unique B&Bs and small inns.  You may be pleasantly surprised by your B&B stay and experience, and you may find exactly what you are looking for!