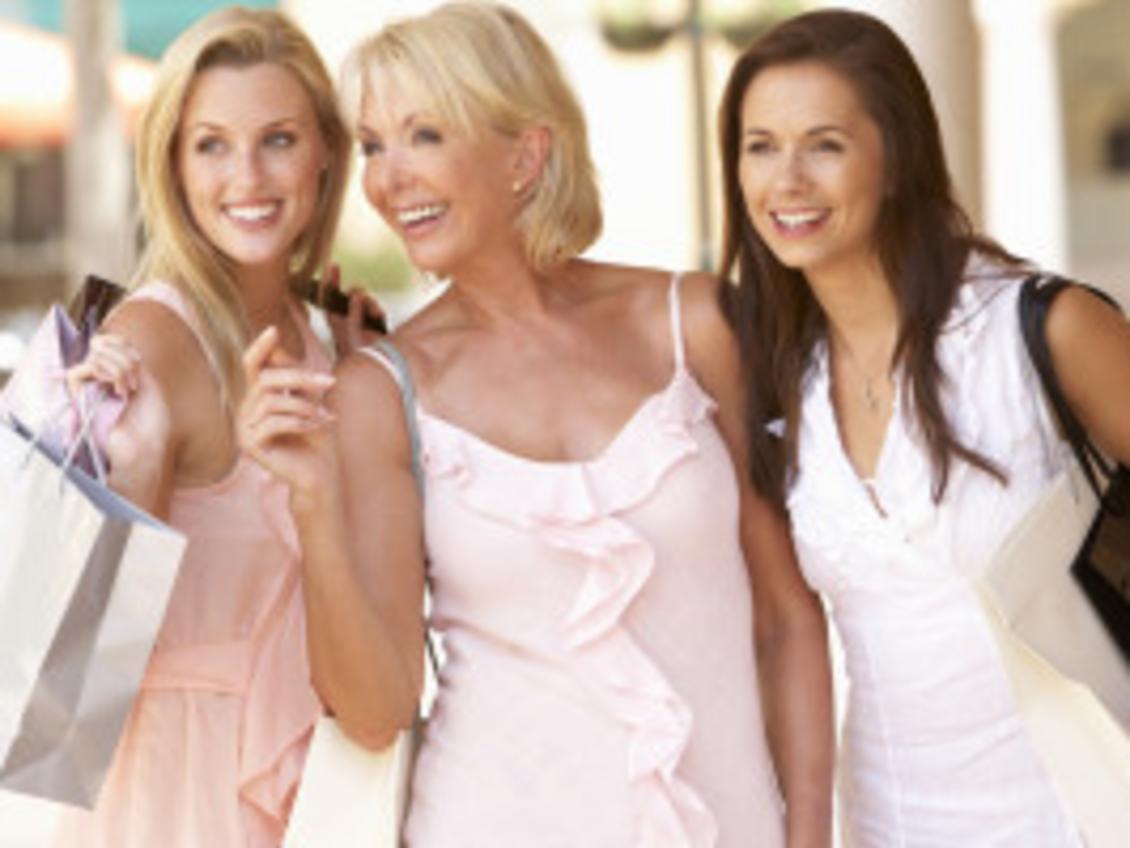 With spring around the corner and vacations starting to fill the calendar, it is prime time to start thinking about warm-weather fashion! While you brighten and lighten up your clothing, it seems only natural to add some pizazz to your home, as well.
Granbury shops are filled with unique finds perfect for treating yourself or someone you love. Spend the day strolling in and out of stores with a myriad of different items. With spectacular service at every turn, you are sure to receive the true boutique experience in Granbury.
A shopping excursion here can feel like a mini-vacation, made just for you. Below, we have highlighted just a few of our fabulous shopping options. You can find a complete list of all of our shopping at Things To Do in Granbury.
A few of the must-visit shops in Granbury…
A stroll into St. Helen's will appeal to your sense of smell as well as sight!
You'll want to pick up a few luxurious soaps and candles to give as gifts for upcoming wedding showers and housewarming parties. We also love their stunning jewelry options. A colorful bracelet would be a perfect accessory for a beach ensemble this summer.
Market on The Square features handcrafted furniture, vintage home decor, clothing, antique, collectibles, and more. We enjoy their outstanding collection of crosses–perfect to fill a wall of your home. You will also find handcrafted shelves that will add a sense or organization and whimsy to your home.

Are you on the hunt for that perfect piece of art that will fill that empty wall in your house? A step into Your Private Collection Art Gallery may end your search. The gallery works one-on-one with artists, so if you do not spot anything on-site, you can have something commissioned that will suit your taste. You may also find a one of a kind gift that will make a lasting impact.
Red On The Square is a hot spot for ladies to find a unique outfit that will set them apart at their next social event. Pair your outfit with a Mary Frances handmade bag, and you're sure to be the belle of the ball. Custom made hair bows and whimsical outfits make this a great spot to pick up a gift for the little ones in your life.
Turquoise Tumbleweed carries lovely antiques, home decor, and gift items.
During a stop at this lovely store, you may find a beautiful antique chair for your living room, a hand towel for your kitchen, and a sweet figurine perfect for gifting. Everything is presented attractively.
Doug's Sports House is a must-stop for sports enthusiasts! From fishing to football, they have something for all of the active people in your life. We love their vast collection of college-branded signs and apparel. One of the most unique items we spotted was the branded birdhouses. There are so many fun ways to show your school pride!
Home Sweet Home is a lovely spot to find sweet touches for your home.
The sheet selections here are heavenly soft. And you will find fanciful throw pillows to express your personality. Colorful wall decor can brighten up an untouched spot in your home, and in turn brightening your day.
At Christina's Boutique & Bistro, you can grab lunch in between shops!
Here, we love picking up the latest, brightly colored Vera Bradley handbags. Sweet baby gifts can also be found here. Who can resist as sweet blanket and coordinating hat? Tip: Try the homemade soups and delicious desserts. The lemon bars are a crowd favorite!
We love walking into Artefactz, because we are always delighted to see new and delightful items each time we visit. This is a great stop for an artisan gift, as well as décor for your home or office. We are always blown away by the brightly colored art glass jewelry and sculptures, created by resident artist and owner Cynthia James. With a large selection of the kid-favorite line, Melissa & Doug, Artefactz is also a fantastic spot to pick up gifts for little ones.
Don't forget — Girls Night Out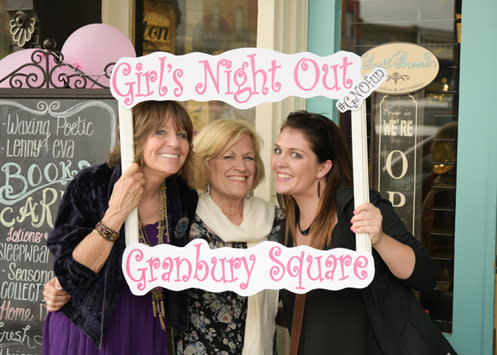 Do not forget that the second Saturday of each month (except January) is Girls' Night Out! You can enjoy special discounts, trunk shows, wine and snacks at more than a dozen participating stores around the Square. Earn pink tickets with each purchase and enter to win a $100 Downtown Dollar shopping spree!
We want to hear all about your favorite places to shop in Granbury!