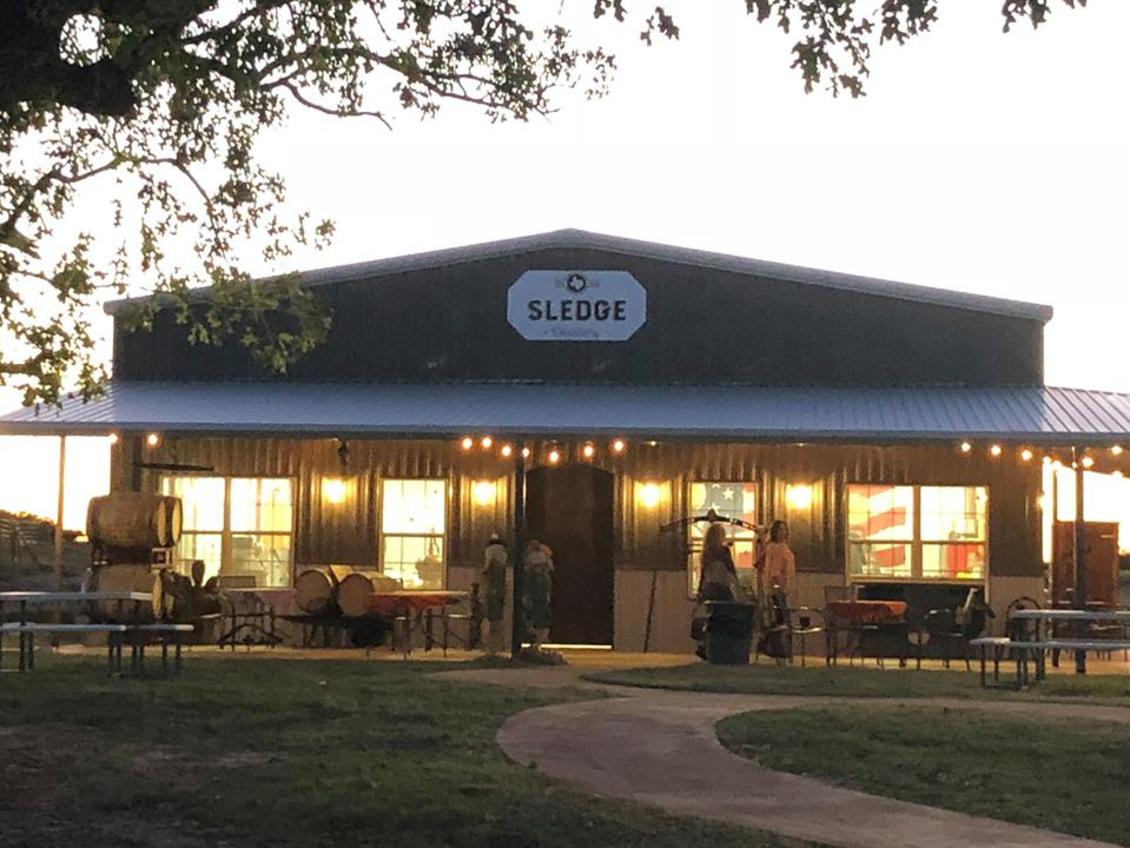 There is a new distillery in Hood County. Sledge Distillery opened on the Sledge family ranch in Tolar last year. The Sledge story started in 1942 when Dub Sledge was drafted into the U.S. Army Air Corps during World War II. Stationed in the South Pacific, he began distilling spirits for his comrades-in-arms. His brandy and whiskey became legendary. After the war, he came back to Hood County and took over the family ranch. His family though, kept his recipes and started distilling his moonshine on the family ranch.
Now Sledge Distillery, the family offers two spirits, the classic Spirit of '42, which works great as a vodka substitute and Mango Moonshine, first in the line of flavored moonshines.
Sledge Distillery is also a venue for weddings and parties. There is a 6,000 square foot banquet hall with five sets of double doors that open to the outdoors. This is a perfect venue for parties, hoe-downs, and weddings. Next door, there is a 3,000 square foot house perfect for bridal parties to get ready in.
Outside, there are covered patios for cooking, a lawn for games, and a 30 x 40 foot star lit dance floor.
Tours of the distillery are available on the first Saturday of the month. Just let them know you're coming by signing up here.
Sledge also does a monthly hootenanny. They serve dinner from the chuckwagon with live entertainment. Their hootenannies are the perfect way to spend a Texas night.
The next time you have a chance, check out Sledge Distillery. It's a great attraction to the Granbury scene!