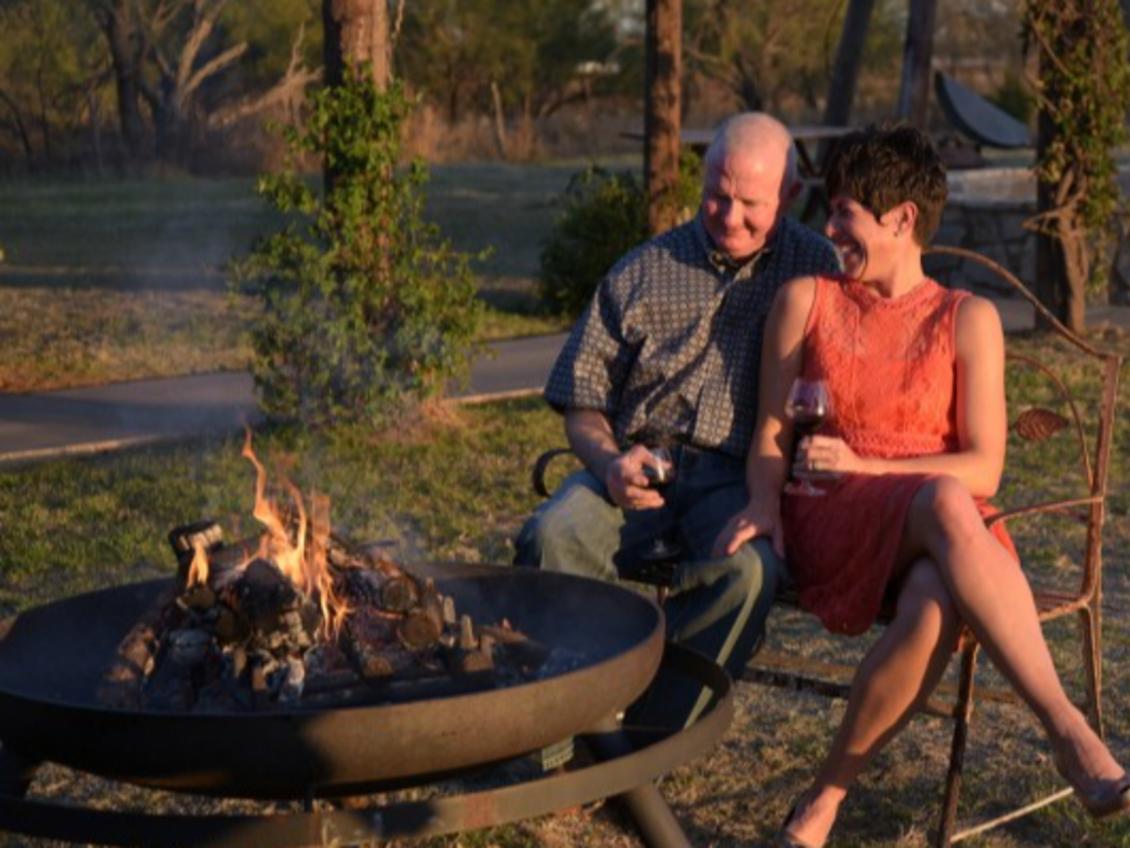 Valentine's Day is just around the corner. In Granbury, we consider all of February to be dedicated to celebrating love. You still have time to plan something extra sweet for that special someone! Make it a romantic getaway you can remember forever – one you'll love to look back on.
Sunset on Lake Granbury
Is there anything more romantic than a beautiful lake view? Lake Granbury is a North Texas destination for a reason – the views simply do not disappoint. Treat your love to an evening with a view. Rent a private boat from Stumpy's Lakeside Grill and head out on the water, or enjoy a date night on the patio of several lakeside restaurants. In addition, make your entire stay complete with a lake view by lodging at several of our waterside hotels and bed and breakfasts.
Cheers to Love
Granbury is home to several unique wineries. Grab a bottle of bubbly and cheers to time spent together. On the Downtown Granbury Square, you can find D'Vine Wine, Baron's Creek Winery, Bull Lion Ranch Wine Shop & Italian Market, and Farina's Winery.
Serenaded by Live Entertainment
There are two fabulous options for live entertainment here in Granbury—the Granbury Opera House and The New Granbury Live. Both offer live shows several times during the week. Whether you prefer musicals, theater, or live music, these venues have you covered!
Fall in Love with the Food
After the show, you've got delectable dining options within walking distance. When it's time for a bite, there are several intimate restaurants, perfect for a date, inside historic buildings on the Square. Farina's offers delicious Italian cuisine inside an unforgettable building setting. Experience the culinary delights at the very romantic 1890 Grill and Lounge, or Chef Gary's amazing dishes at Christina's.
Enjoy a Massage and Spa Day
Put your worries away and treat yourself to a relaxing spa experience together. Blushes Spa is a great place to get the full treatment this Valentine's Day.
Award-Winning Lodging
One of Granbury's biggest attractions is the variety of beautiful Bed & Breakfast options throughout the area, but especially within walking distance of the Historic Granbury Square. If you are looking to make your getaway one to remember, you can't go wrong with a Bed & Breakfast in Granbury.
Restore your serenity in a variety of unique lodging options in Granbury, including everything from cabins and cottages to a luxury inn.  Find your perfect getaway stay, today
This private getaway will be the perfect refresh to keep the love alive. We can't wait to have you. Begin your planning here, or give the Granbury Visitors Center a call with any questions! 817-573-5548