Lake Granbury Dive-In Movie
Join Granbury Parks & Recreation and Visit Granbury for a "dive-in" movie! You and your family can watch Aquaman (2018) on a giant screen from your boat, your float, or the shore (limited shore area available). Be sure to bring your own tubes, chairs, or boat!
Movie-goers close to the screen will be able to listen to the movie on speaker, and boats further away can tune in on the radio to hear all the action.
The movie starts at 8:30 p.m. on Saturday, August 31 at Rough Creek Park (2209 S. Morgan St., Granbury, TX). All park rules apply, including:​
-Only swim in designated areas. Do not swim within 100 feet of a boat dock. Do not swim in the designated boat lanes.
-No glass bottles.
-No ground fires.
-Dogs must be on a leash.
Don't forget about all the other fun events happening in Granbury on Labor Day Weekend, like the Historic Square Sidewalk Sale and the Lighted Boat Parade. Make it a whole lake weekend, with all the incredible dining, lodging, and entertainment options in Granbury!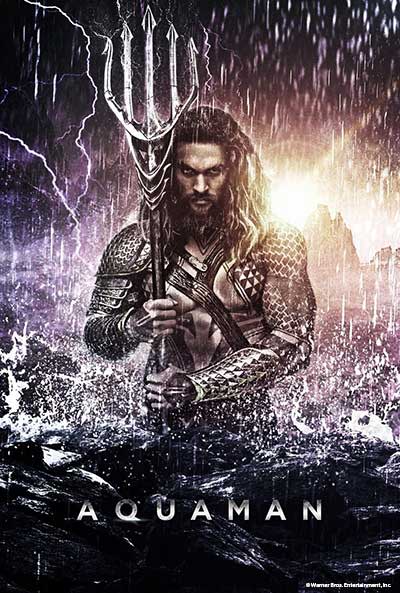 Aquaman is a 2018 American superhero film based on the DC Comics character of the same name. In the film, Aquaman sets out to lead the underwater kingdom of Atlantis against his half-brother, King Orm, who seeks to unite the seven underwater kingdoms against the surface world.
Lake Granbury Dive-In Movie is sponsored by