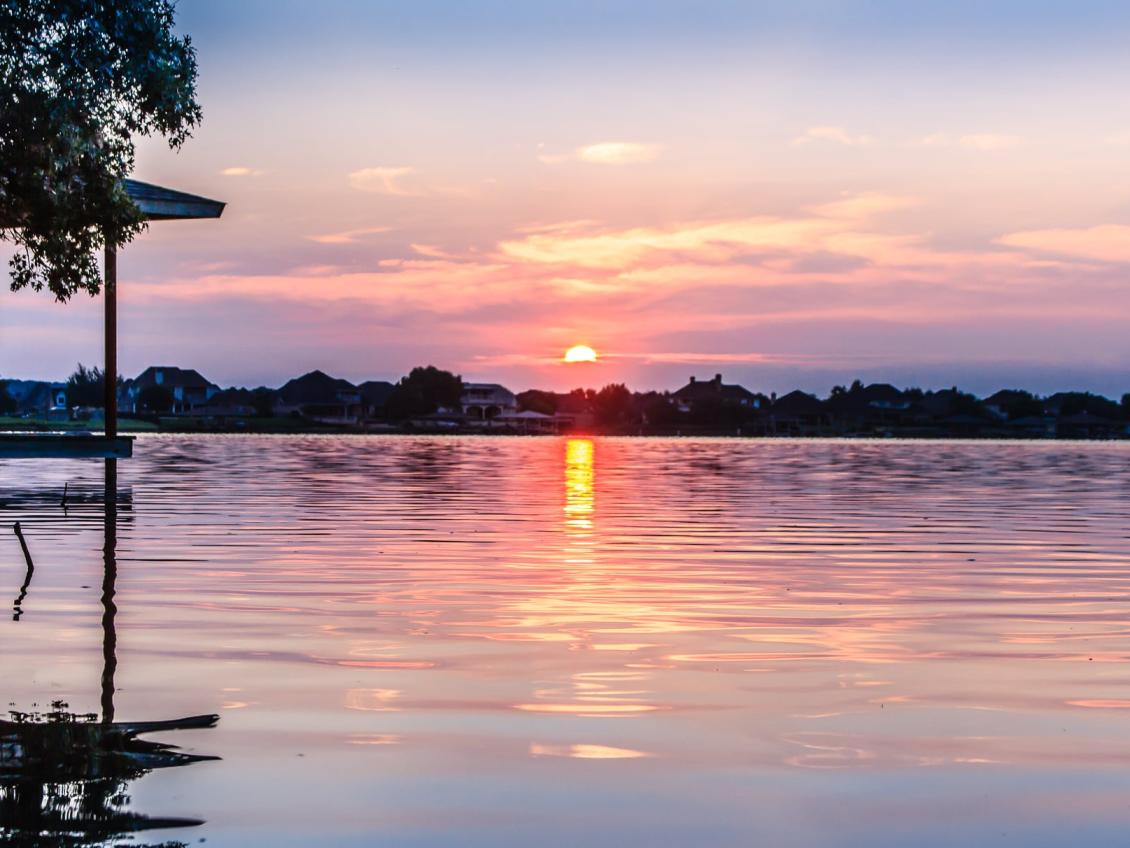 Been dreaming of a getaway to Granbury, Texas? You aren't alone! Granbury is the perfect destination for many with lots to see and do. All ages can find something to enjoy! As you lay out your itinerary, we've got you covered for the popular bucket list spots to make your trip one to remember.
Lake Granbury
As one of the most popular lake destinations in north central Texas, Lake Granbury truly has it all. Ideal for both fishing and water sports, summer days are best spent on Lake Granbury. Plus, check out the Granbury City Beach to get some sand in between your toes! If you're craving adventure on the water, try renting a boat, kayak or jet ski at Stumpy's Lakeside Grill!
Shanley Park
A picturesque trail just steps off the Square, Shanley Park is a favorite walking trail because of its perfect downtown location, water features, and beautifully landscaped paved trail.
Historic Granbury Square
There are many reasons Granbury continues to be named the top small town in America, and the Historic Granbury Square is definitely at the top! With so much history, art, entertainment, unique dining experiences and shopping, you're in for a full day of fun on the Square. While you're there, don't forget to stop at the many historic sites, tours and museums.
Ghosts and Legends Tour
Didn't you hear? Granbury is home to many unique legends and fascinating history. Get your fix on the Ghosts and Legends Tour. The tour begins in the evening right on the Square! Make sure to check out other historic spots in Granbury like Elizabeth Crockett's and Jesse James burial sites while you're in town.
Granbury Foodie Trail
Granbury offers amazing culinary experiences that you'd expect in a larger city. The local cuisine is a great way to see what Granbury is about. From fine dining, casual fare, award-winning restaurants and more – you'll be set for every meal and then some. See all Foodie Trail restaurants here.
Acton Nature Center
Ready for a hike with a view? Enjoy 5 beautiful miles of trails at Acton Nature Center. You're sure to spot beautiful Texas wildlife and plenty of photo ops!
Revolver Brewing
Folks flock to Granbury from all over to experience Revolver Brewing on a Saturday. Every week beginning at noon, the grounds open for tastings and a tour with live music. Grab the whole crew and head on out!