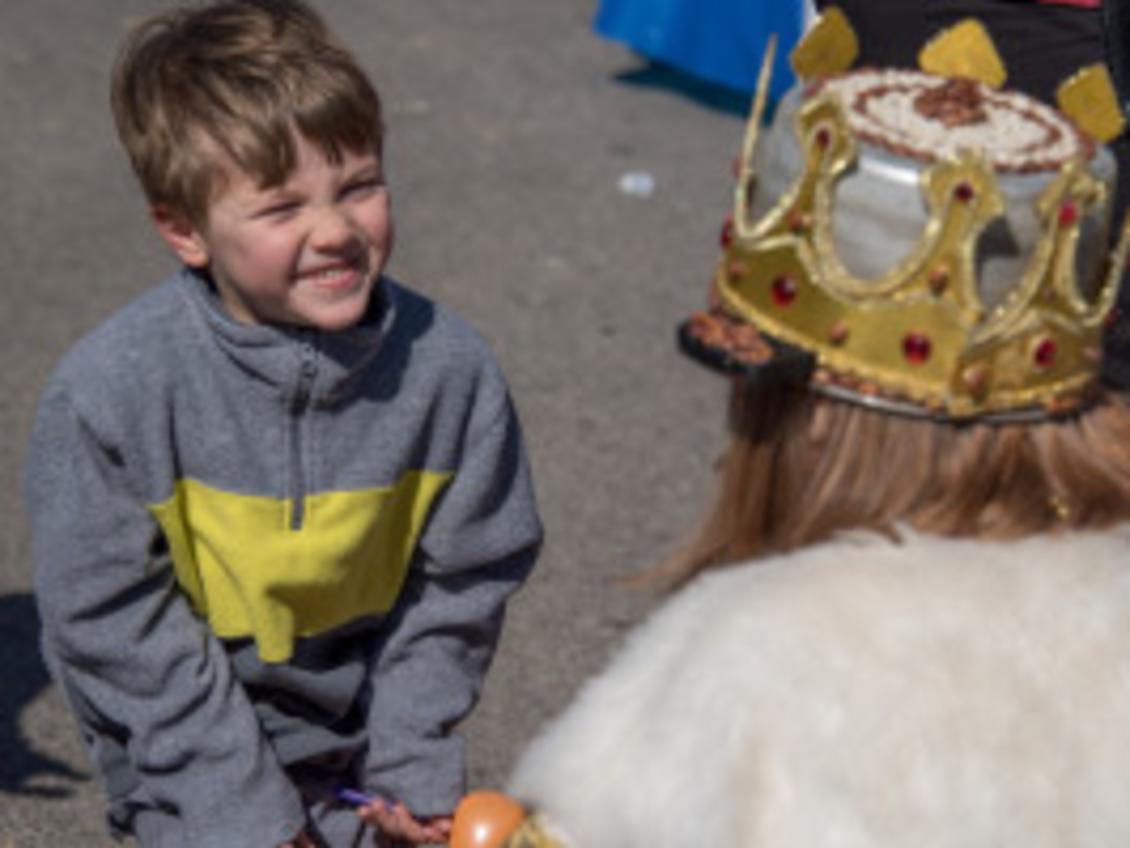 For a family, there is often no greater joy than an adventure together. One challenge is making sure that everyone has a good time. Granbury is a great option for both overnight stays and day trips. There are a ton of things to do for every age group. If your family wants to dine out, go to the beach, water ski, hit up some museums, or party on a summer night, Granbury offers something for you!

Granbury is located right on famous Lake Granbury and it has a sandy beach park for the kids to build sand castles, play in the water, and have a picnic right on the water's edge. For those who want to get out on the water, there are options ranging from boating, paddle boarding, kayaking, and water skiing for the more adventurous. Waterside Sports can set you up with the equipment you need for a memorable day. You may also choose to glide in a boat for the afternoon or to watch the sunset. Lake Granbury is a true boating paradise!
Historic Granbury Square is just minutes from the beach! Around the square, you will find restaurants for e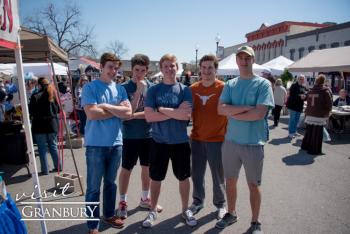 very budget, and for every family. You can fill up on burgers and sandwiches at the Fillin' Station. Babe's is famous for their family style home cooking, and is great for large and small groups. We love the line dancing and upbeat music! The mashed potatoes and fried chicken satisfy even the pickiest eater. If your family loves sweets, stop by the Bake Shop Cafe for dessert! The cupcakes are divine! We are also crazy about the apple pie.
Also on the town square is the historic Hood County Court House, and the world class Granbury Opera House. Both are great places to visit, and give insight into the era that spawned them.
A town rich in history, Granbury has museums that feature local history, historical reenactments, the local Granbury railroad, the Hood County Jail Museum, and the Granbury Dollhouse Museum.  All of these are great options for families.
There are also plenty of holiday options in Granbury. Granbury is known as a city that takes its celebrations seriously!
March 19-20 was General Granbury's Birthday Celebration, and we are excited for the birthday cake and bull riding on the beach!  Cooking contests, mutton busting, and so much more filled the city.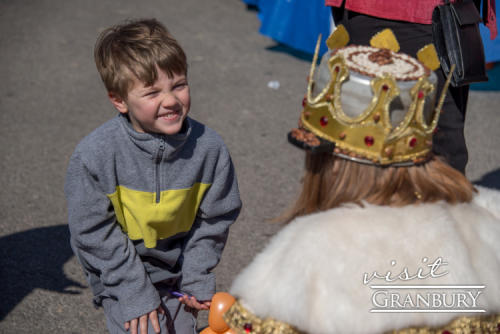 The annual Classic Car Cruisein' takes place over the Memorial Day weekend holiday. It features classic cars, music, dancing, and an Elvis contest on the square.  
Later in Summer, Granbury hosts one of the biggest 4th of July celebrations in Texas. The Old Fashioned 4th of July features a parade, rides and games for children, food vendors and a huge fireworks display! Patriotic families will love all the ways to celebrate our nation's birthday!
Granbury ushers in the fall with the Harvest Moon Art and Balloon Festival! The Historic Square is decorated for the season. This is also a great time to pick up some beautiful art for your home or office.
No place does Christmas bigger than Granbury! It starts on November 25 with the Country Christmas Night of Lights Parade, and goes all the way through December. Come to see the square decorated for the holidays, meet Santa and have a family dinner at one of the many great restaurants in downtown.
All throughout the year, the square is a happening place hosting live music acts, wine walks, art showings, ghost tours and the Granbury Opera House hosts big productions all year long. Take a look at the calendar for all the big events!
Outside of town, there's plenty to do too! Take a driving tour of the Windmill Farm in nearby Tolar and then head over to Fossil Rim Wildlife Center to see over 50 different kinds of animals!  Dinosaur World has over 150 life size models of dinosaurs, a dinosaur dig, playground and museum. The Acton Nature Center  gives families a wonderful opportunity to hike together and learn about the local geography of Granbury. Come during Spring to see the wildflowers!
If you can, plan on spending the night, Granbury has a variety of great lodging options. Hotels, bed and breakfasts, and RV parks are all available and convenient to the fun. The kids may enjoy the indoor pool at the Hilton Garden Inn. A long weekend in Granbury gives your family a lot more time to explore!
Don't forget shopping! You'll need to buy something to bring home! Downtown has a variety of gift shops, wine shops, and other stores that are completely unique to Granbury. Don't go home empty handed!  Artefactz is a store that young children will love, as they have a wide selection of Melissa and Doug toys, and mesmerizing artwork that makes perfect gifts for family back home. St. Helen's is a delight for the senses. The boutique is filled with unique jewelry, accessories, home décor, kitchen gadgets, luxurious soaps and scents, candles and so much more.
Granbury has everything a family could hope to do! There are festivals, dining, shows, sports, shopping, parades, and a great beach, all in one place. No matter the age or composition of your family, Granbury has something that will thrill and fascinate everyone.