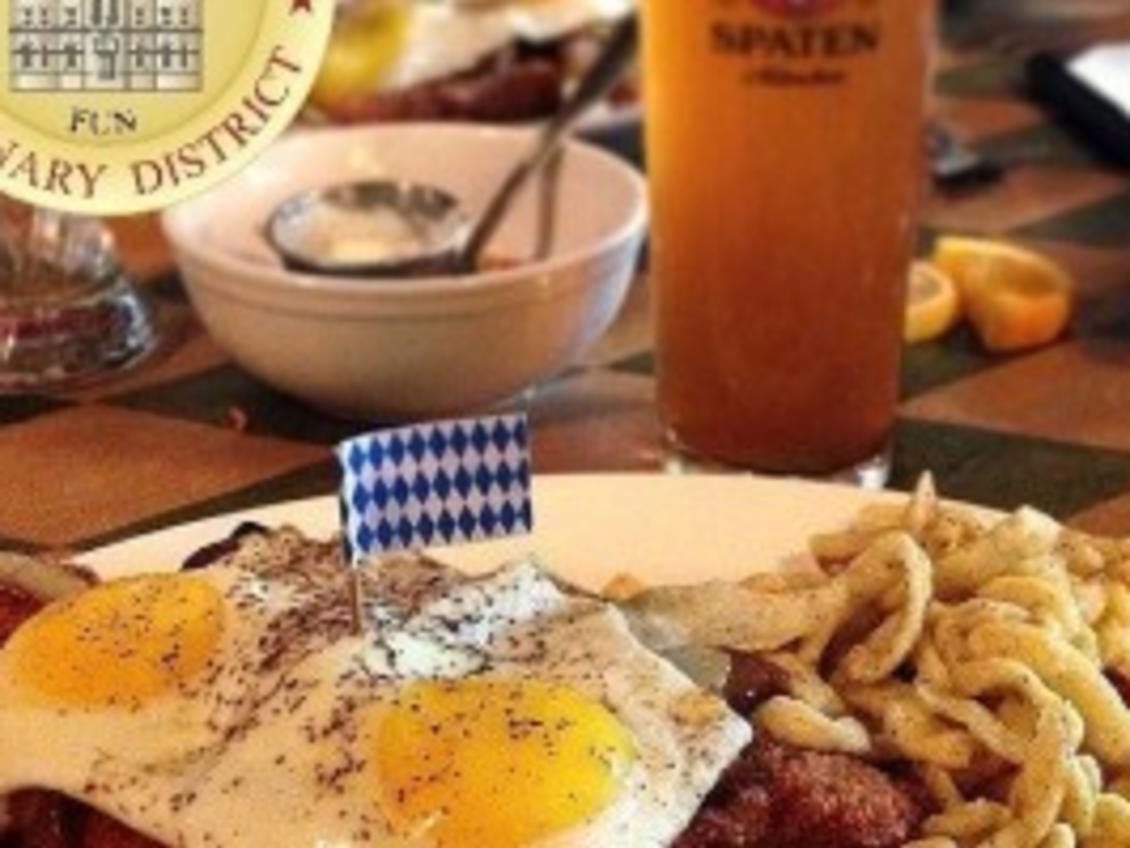 Many would agree that food is one of life's greatest pleasures. Whether you enjoy being served a delectable meal for two, or prefer to purchase the tools and ingredients to prepare your own gourmet feast, Granbury has an abundance of culinary finds. Below are our recommendations for even the most discerning foodie.
Those dining at Eighteen Ninety Grille and Lounge will be treated to high-quality, locally sourced food and an atmosphere that is elegant yet never stuffy. Here, you will find Texas quail wrapped in applewood smoked bacon, and a well-marbled ribeye smoked to perfection. We want one of everything on the dessert menu, which includes banana pudding and Texas cheesecake.
Before or after your meal, stroll through Eighteen Ninety Marketplace, where you can pick up some aged cinnamon-pear white balsamic vinegar, or Cajun blackened seasoning. These unique finds are often sourced from Europe, and they make perfect additions to your next dinner party. You can also find a gift that will wow anyone on your list who has a love of cooking.
If you have a love of cheese, you will want to make the short drive to Lipan to visit Eagle Mountain Farmhouse Fresh Cheese Company. Here, you can watch cheese being made, and make mouth-watering purchases to create a spectacular cheese plate. The best time to catch the cheese makers at their craft is from 8 am to 5 pm Monday through Friday. You can also make an appointment. The cheese is crafted from the fresh natural Grade A raw milk of the Brown Swiss dairy cows pastured exclusively at Sandy Creek Farm in North Texas.

If you cannot make it to the shop in Lipan, you can also purchase Eagle Mountain cheese at C&J Butcher Shop. Here, you can purchase exclusive shop-made sausages, locally produced bread, and barbecue to go. We love stopping by the shop in advance of a picnic at City Beach Park. We also like to grab a basket of goodies and head to one of Granbury's beautiful wineries.
Ketzler's Schnitzel Haus & Biergarten is a must for anyone who loves authentic German food and beer. Dining at Ketzler's is an experience, from the food and drink to the music and atmosphere. The restaurant is owned and operated by a family that moved to Texas from Germany. The schnitzel on a bun is a classic favorite. We also like the sausage sampler appetizer for a variety of savory flavors that will make your taste buds happy. The large salted pretzel served with German mustard is a classic delight.
The Nutshell Eatery and Bakery is a Granbury establishment, open for breakfast and lunch. We cannot get enough of these made from scratch goodies. From the homemade breads to the pies and cobblers, everything is fresh and tasty. We like the brewed raspberry tea with a tuna wrap for a healthy lunch option…so we can indulge in some cookies for dessert! The Sunday brunch buffet is a great way to start your week.
If you are looking for a charming spot to dine from morning to evening, we adore Paradise Bistro & Coffee Co. Here, you can enjoy the perfect café au lait with your breakfast. For lunch, we like the Paradise sandwich, which is char-grilled beef, grilled onions and avocado, served on jalapeno cheese bread. For dinner, you will not be disappointed with the Paradise shrimp tacos.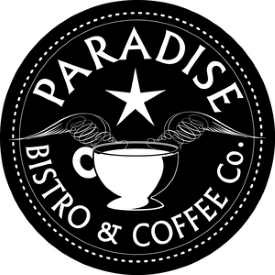 For those of us who want to fine-tune our gourmet cooking at home, The Panhandle shop is a favorite stop for a cooking tool, cookbook, and even a cooking class. From pie crust shields to Mexican wine goblets, a purchase at this store can elevate your culinary presentation.
If you are in the mood for a little shopping before or after lunch, you may want to stop by Christina's Boutique & Bistro. In addition to a fine selection of women's clothing, accessories, and baby gifts, you will find a delicious bistro with some of our favorite soups and sandwiches and Granbury. The tomato basil bisque soup is delicious, and perfect for a chilly winter day. The French crepes, served with a bistro salad, is the ideal light lunch that is satisfying. Be sure to save room for dessert. The lemon bars are divine.
These are just a few of the dozens of options of fabulous foodie finds here in Granbury. A complete list of Granbury dining can be found HERE.