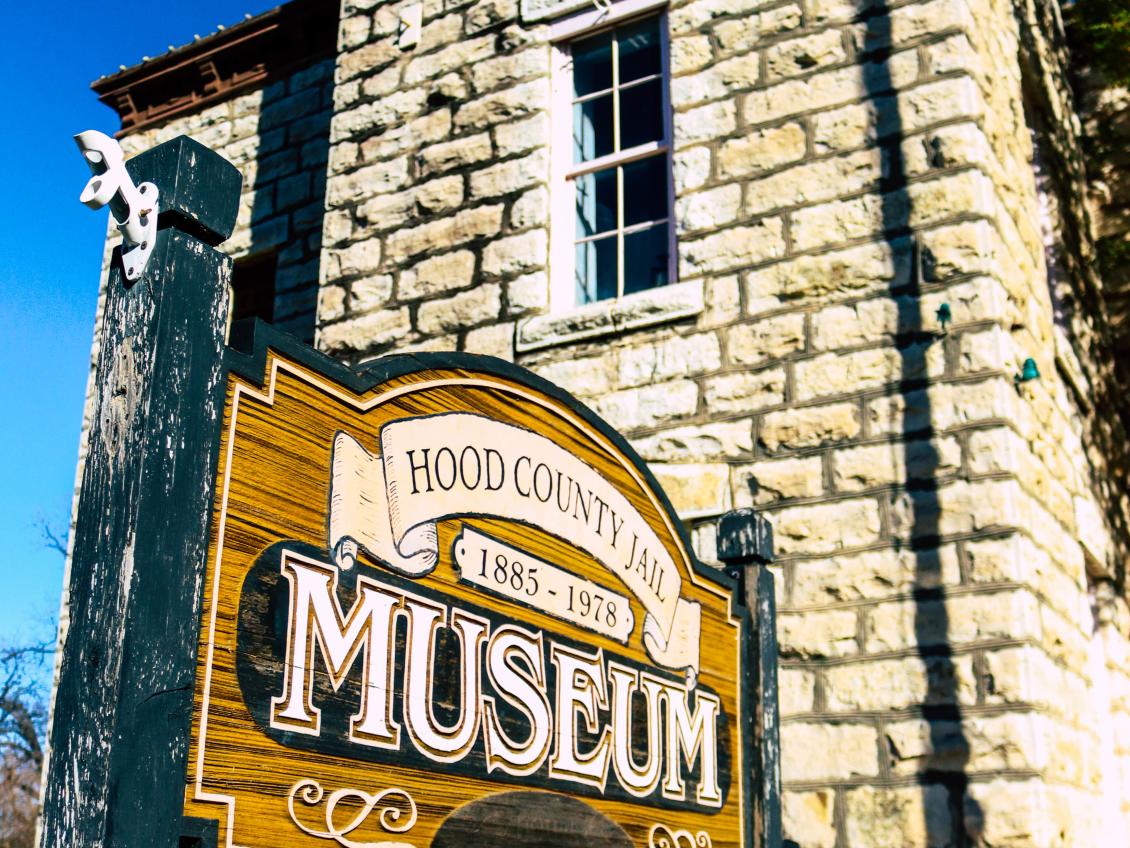 Calling all history buffs! If you haven't had a getaway in Granbury yet, then you're missing out on some seriously good stories and legends. Granbury was founded in 1866, but much of what makes Granbury unique was already here. This small Texas town has a lot of history to share –  28 historic structures to be exact!
We've listed some truly fascinating places (with even better stories!) for you to stop in while you're in town.
Start your historic journey in the iconic Hood County Courthouse. Standing proudly in the middle of the Historic Granbury Square, the Hood County Courthouse was originally constructed in 1890. The three-story limestone and clock tower structure reflects the then popular French Second Empire architectural style.
A few other must-stops include the Hood County Jail Museum, Bridge Street History Museum, Granbury Historic Railroad Depot, and the newly-renovated 1886 Granbury Opera House.
If you love legends, then you've got to stop by the legendary outlaw, Jesse James' grave. It's just off the Historic Granbury Square! Did James pass here under an alias name, or at his Missouri home? We may never know.
David Crockett's wife, Elizabeth Crockett, settled in Hood County in 1853 after the Texas Revolution against Mexico. Elizabeth is buried in the Acton State Historic Site. This is the smallest state park in Texas.
Stop and shop in St. Helen's on the Historic Granbury Square. Legend has it that John Wilkes Booth moved to Granbury in the 1870's after the assassination of Abraham Lincoln and assumed the name John St. Helen, working as a bartender on the Square in the very same building. So, did he live in Granbury or was he killed in Virginia? The mystery of John St. Helen has been featured on several popular television series.
Of course, many of the shops and spots on the Square have their own unique stories and history. Walk around and enjoy more unique stories and legends!
Stop by the Visitors Center for many brochures related to the local historic sites. We hope you have a fun-filled trip glimpsing into Granbury's past.