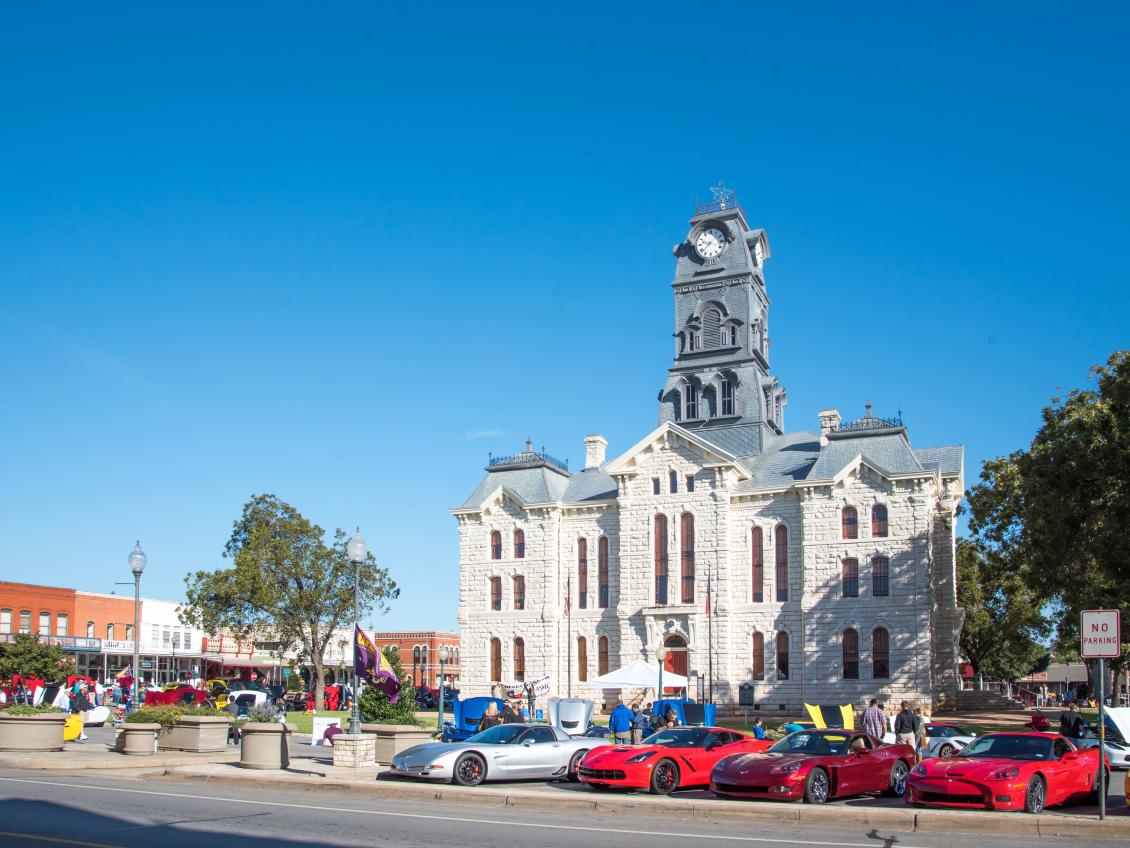 What's a perfect getaway trip without great shopping spots? Granbury has plenty of great shops, something for everyone, in fact – and then some!
In between fun activities in Granbury, make sure you find time to squeeze in some quality shopping time! Browse many boutiques, antique shops, decor stores and more. If you've been looking for the perfect item or household decor, you're sure to find it in the many shops all over the Granbury Square and throughout the town.
Read on for a few must-stops!  You can always find our full list of shopping locations here.
Antique-lovers, prepare to be amazed! This famous antique mall is a local favorite and has been around for decades. It's close proximity to the Historic Granbury Square and the City Beach makes for an easy add-on to your Square festivities!
From eclectic finds to timeless treasures - Witherspoon's has something for everyone.
If you're itching to find the latest trends, Caylor Creek has them and so much more. Tops, purses, shoes, easy gifts, and everything in between can be found in this quaint boutique on the Granbury Square.
It's time to spice up the dishes at your next gathering with the winning oils, spices, and wines at 1890! Expertly curated and crafted, these are ingredients you can't find at any grocery store.
As the name suggests, it's time to treat yourself! Here's to You is just steps away from the Historic Granbury Square and Witherspoon's Antique Mall. Shop unique home decor items and gifts on your Granbury getaway.
Calling all cooking aficionados -  you snagged your spices at Eighteen Ninety Marketplace, now it's time to get all your utensils at The Pan Handle! This place is stocked with neat kitchen devices you didn't even know you need, along with delicious, fresh-ground coffee samples to sip while you shop!
As if the stunning design and deep history of this building weren't enough, it's filled to the brim with goodies! This boutique is filled with unique jewelry, accessories, home décor, luxurious soaps and scents, candles and so much more. If you're looking for a gift for someone, this is the perfect place.
Everybody knows about shopping at Stumpy's, and for a good reason! This hidden gem sits just minutes outside the downtown area, but it's a local favorite. After lunch and dessert at the Sweet Shack, shopping around Stumpy's thoughtfully curated selections is a must! Specializing in clothes, you can also find accessories, lake sporting necessities, and home decor. Try walking out without snagging something, we dare you!
So what are you waiting for? Plan your shopping getaway to Granbury today!