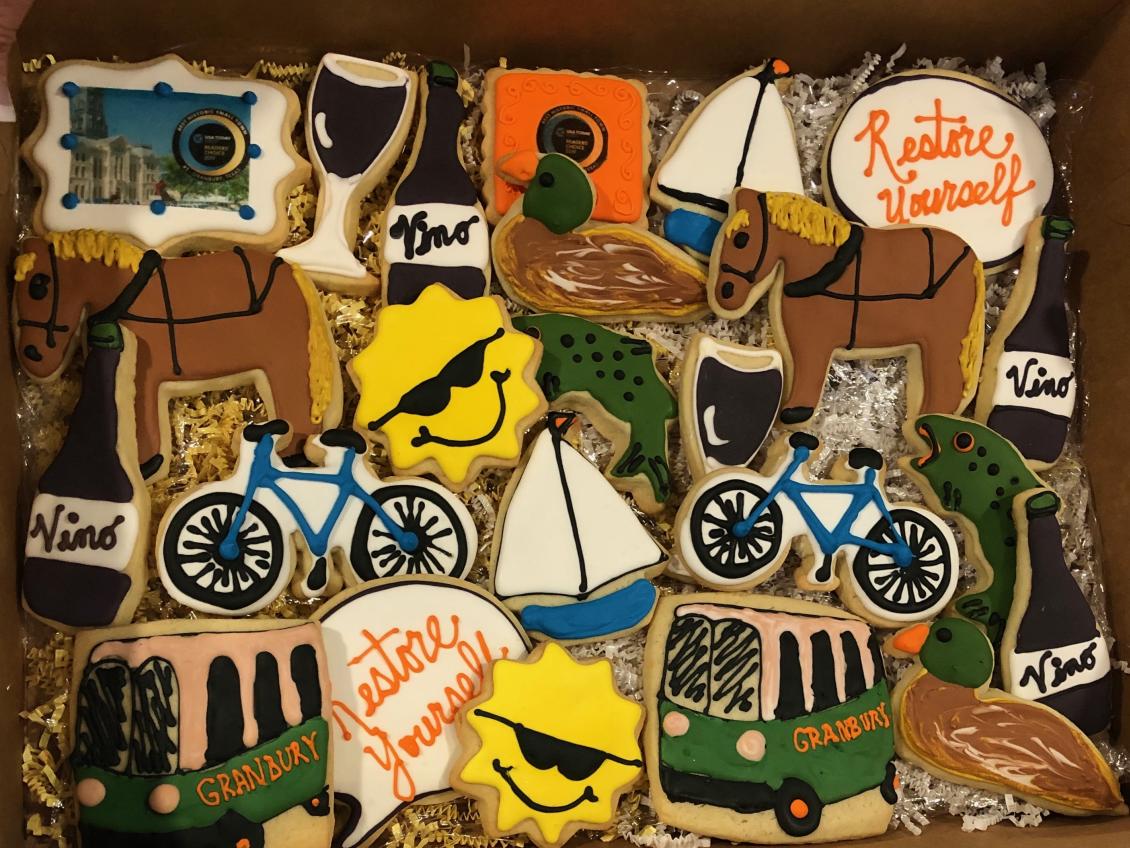 A Message from Visit Granbury Director Tammy Dooley
We love our Granbury, #granburylove! I have never seen a community more proud of their history yesterday and today than Granbury. It is a "vibe" unlike any other. Everything from the feel of the downtown square, the welcoming of new shopping businesses arriving in Granbury, our fabulous music scene, lake activities from fishing to boating, numerous hotel choices from your favorite franchise hotel to quaint B&B's, unbelievable dining choices and entertainment is unmatched.
As an economy heavily reliant on tourism, our tourism partners are hurting; you can help.
You can help determine what our travel and tourism economy will look like when we reopen for business by supporting these partners now. Here are just a few things you can do today to keep our tourism partners doors ready to open as we prepare to welcome back our visitors. 
Support local restaurants by ordering takeout, curbside or delivery options. You can also purchase restaurant gift cards and donate them to numerous charitable organizations that are supporting families in need. The Hood County Takeout & Delivery Options Facebook page provides daily updates. (Don't forget to tip well).
Plan a Staycation. Consider supporting area hotels, B&B's and other lodging partners by planning a future Staycation. Thousands of visitors come to Granbury each year to enjoy The Best Historic Small Town in America. Have you enjoyed everything Granbury has to offer? Plan a family Staycation and keep your dollars local.
Gift Cards.  The gift of travel. Restaurants, hotels, entertainment venues and shops.  Purchase today and support these businesses instantly.
Shop, Shop, Shop - Local. Think about online shopping for local businesses. Many are offering online shopping and Facebook live events. Numerous shops are offering curbside pickup and exchanges. Mother's Day is just around the corner and it is not too early to be thinking about Christmas gifts.
Explore Granbury from the comfort of your home. www.visitgranbury.com is full of experiences to enjoy. Experience Granbury with video, virtual tours, live streams and blogs and past feature articles of places you will want to visit while here.
Become a Foodie. Try some recipes from our local restaurants and chefs while cooking at home including our Signature Granbury Drink recipe. 
Take an online wine course and put your knowledge to use for a future vacation exploring Granbury's Wine Destinations. Order your wine from local wineries and arrange for pick up.
Get Social. Share photos and memories of past trips to Granbury and add hashtag #granburylove. Visit Granbury's Facebook, Instagram and Pinterest social media sites are great places to show your love.  Leave reviews about your memories and trips to Granbury. Take virtual tours of area attractions and share their videos on your page.
Purchase Tickets. Now is a great time to purchase season tickets, reserve tickets for future performances and even give the gifts of tickets. Consider sponsorships and donations. The Granbury Opera House, The New Granbury Live, Granbury Ghost and Legends Tours make great gift ideas.
Become a History Buff. Study why Granbury was voted Best Historic Small Town in America. The Hood County Jail Museum, Hood County Courthouse, The Granbury Historic Railroad Depot, The Doll Museum, the famous Granbury Ghost & Legends Tour and even cemetery records. Links can be found to all from visitgranbury.com.
We know we will return to our thriving tourism economy here in Granbury. Experts at Tourism Economics predict a full recovery based on how the travel industry has recuperated from past slumps, once the situation has stabilized. While we cannot predict the future, we do know there is a bright side.
"Restore Yourself in Granbury" will have never meant more than it does now, and our tourism partners, along with Visit Granbury, will be here to welcome our visitors with open arms as soon as we know it is safe to do so. Granbury is not great because of us; it is great because of YOU!