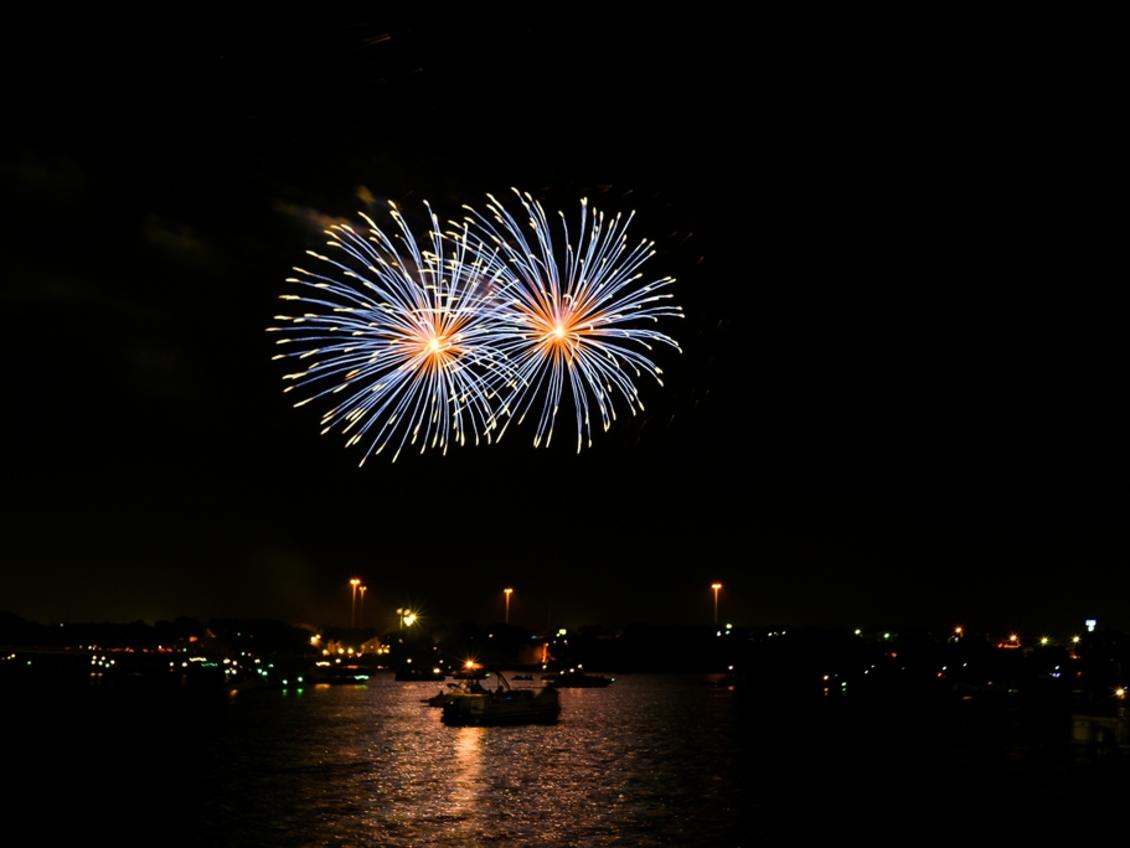 Old-Fashioned 4th of July in Granbury
Granbury loves America and we go all out for the 4th of July with our Old-Fashioned 4th of July Celebration sponsored by the Granbury Chamber of Commerce . We celebrate America's birthday with concerts, a parade, a rodeo, and fireworks!
The fun gets started the night before on Tuesday, July 3rd, when more than 150 classic hot-rods meet up at the D&D Rockin' Rods Car Show. This car show starts at 7 pm and takes place at Granbury Nissan on 377. The crowd will get to vote for their favorites and awards will be given at the end of the night to the winners.
Also, on Tuesday night is a concert in Hewlett Park. The party band Inversion plays starting at 7 p.m.  They will be playing your favorite Top 40 hits along with classic party jams. Arrive early and bring a lawn chair or picnic blanket along with a cooler. Food trucks will be parked nearby featuring burgers, sandwiches, sausages on a stick, cold drinks and snow cones. 
July 4th gets started early on Wednesday morning. Things begin at 8 a.m. with the annual Kiwanis Firecracker 5k run at Tidwell Field followed by the Tom Ward Decorated Bike Contest at 9:00 a.m. at the corner of Hannaford and Pearl. 
The famous Granbury 4th of July Home Town Parade begins at 10 a.m., starting from Granbury High School and making its way down Pearl Street to the Historic Granbury Square. 92.1 Hank FM will be broadcasting the parade and interviewing participants. Following the parade, Rogue Nation will be live at Granbury Square Plaza at 12:30.
Vendors open on the Square starting at 8 a.m. They will have food, drinks, and arts & crafts available for sale. There will be a Kids Zone on the square with kid friendly activities like crafts stations and face painting.
Beginning at 6 p.m. at the Granbury Reunion Grounds, the Red, White & Battle of the Bulls gets started!  Bull Riding starts at 7:30 p.m. Admission is $10 and children 8 and under get in free.
July 4th wraps up with fireworks over Lake Granbury starting at 9:45 p.m. Tune into KPIR 1420 AM for choreographed patriotic music.
We hope you can join us as we celebrate 4th of July in the Old-Fashioned Granbury way! Remember, you can book your accommodations and plan your stay at  Visitgranbury.com.