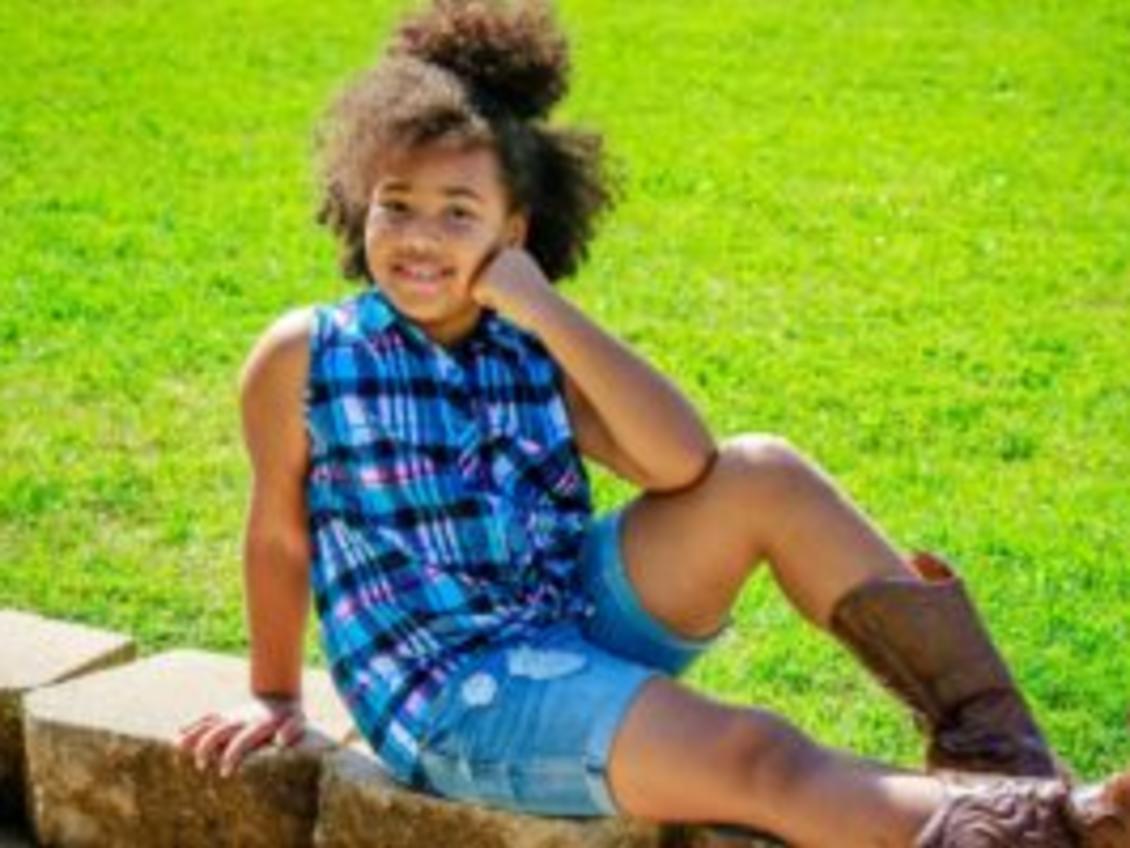 There is something to be said about a little girl with an adventurous heart. You know, those girls who see the world as their playground, and the outdoors as their home. They have something special about them—an extra glow in their eyes when they are doing what they love most, adventuring with you.
Finding enough zestful experiences to fill a little girl's heart is no easy task, but we have a few ideas that can cultivate her love of adventure:
1) Hike back in history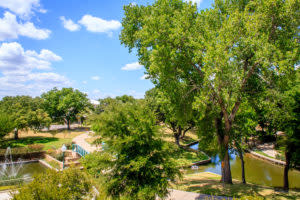 Up for a bike or a hike? The Moments-In-Time Hike & Bike Trail is a safe place to take your adventurer to get some of that athletic energy out. The 2.17-mile trail extends from the Granbury Airport to Shanley Park. And what's better than getting some fresh air and learning about the history of Granbury along the way? Along the trail you will find several interpretive signs that convey the early history of Granbury and Hood County. Make your hike (or bike) into a educational lesson as the two of you make your way around the trail and back in time to learn about history.
2) Become a zookeeper for the day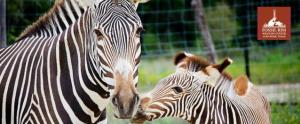 If she is the want-to-be Zookeeper type, Fossil Rim Wildlife Center is the perfect place to take her. Nestled away in the rustic hills of Somervell County, Fossil Rim is home to dozens of endangered species. Pack everyone in the car, roll down the windows, and watch real-life animals, such as giraffes and ostriches walk right up to the car to eat out of your hand. Along with your pass to enter the park, you will receive an identification guide for the animals, which tells you if they are endangered – along with some interesting facts about each species. In addition to the drive through zoo and guided tours, Fossil Rim also has a Children's Animal Center, Nature Store and Overlook Café. If just one day isn't enough, Fossil Rim also offers lodging for families to enjoy multiple days on the grounds. There is tons of life at Fossil Rim just waiting to be explored.
3) Grow wild with the wildlife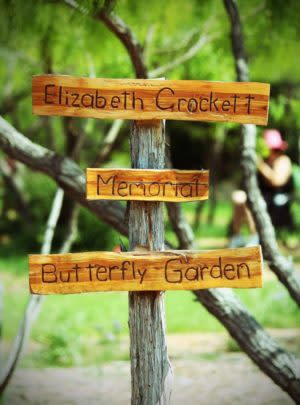 Get up-close-and-personal with the world around you at The Action Nature Center of Hood Country. Open to the public 7 days a week, dawn to dusk, this free park is filled with wildlife, wildflowers and a guaranteed adventure. As you wonder around the park you will find the natural pond filled with croaking toads, a butterfly garden and a historic windmill. Grab your butterfly net and your binoculars and head out to the Action Nature Center for a wild time where you can spot hundreds of different birds, butterflies and beautiful creatures.
Continue your educational day in Acton with a stay at the Texas Heritage Cabins. Located amidst the Oak Trees deep in the heart of Acton, Texas, you will have the opportunity to sit around a camp fire, roast some s'mores and stare up at the star filled skies. This 1867 Texas relocated dog trot log house offers and ideal place to get away from the hassle and bustle of the big city, and enjoy and tranquil night in a small town.
4) Put your toes in the sand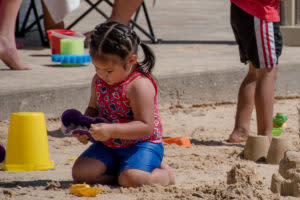 Looking for some fun in the sun? Waterside Sports at City Beach Park offers you and your little one a fun day at Granbury's very own City Beach Park. As if making sandcastles and mud pies isn't enough fun, Waterside Sports offers personalized water sports services, from rentals to gear to complete instruction and certification. They have everything from kayaks, river tubes, surries, volleyballs and disc golf. Conveniently located near the luxurious Hilton Garden Inn, City Beach Park and Waterside sports is the perfect adventure for your water-loving child.
5) Roam with the Dinosaurs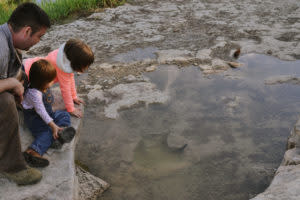 Dinosaur Valley State Park is a fantastic place to take your little voyager. As you enter the park, giant dinosaur models, Apatosaurus (70 feet) and Tyrannosaurus Rex (45 feet), are waiting to greet you, before you dart off into the park's 1500 acres. There are hundreds of footprints waiting to be explored among the 20 miles of trails, which are open for hiking, biking, fishing, swimming, and even horseback riding. Why leave when the day is over? Dinosaur Valley State Park offers your family an opportunity to sleep where the dinos used to sleep, under the shining Texas stars. The gift shop on site offers a perfect place to pick up a souvenir when your trip is all over.
6) Spend a day at the (Granbury City) park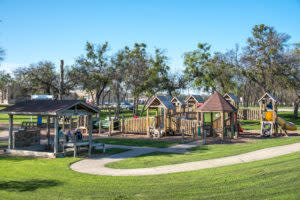 Granbury's City Park has multiple recreational facilities that your little athlete is going to love. If your little one loves swimming, sports and picnics, this is the place for you. Within the City Park grounds, you will find a municipal swim center, large playground, softball/baseball fields, soccer fields and concessions. Spend the day jumping from one activity to the next before settling down for a nice picnic lunch under the one of the pavilions. Pack your lunch, and don't forget your sunscreen, because this day is going to be a major HIT with your little super star.
7) Crawl around with critters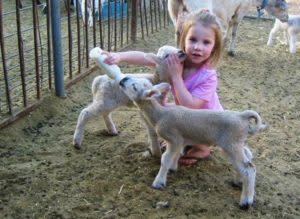 Calling all animal lovers. Karen's Kritters Petting Farm invites you to come out every Saturday from 9 a.m. to Noon to get up close and person with miniature donkeys, alpacas, chickens, goats, guinea pigs and bunnies. With admission just $4 per person, this adventure is sure to leave your girl feeling fuzzy inside. Don't forget to bring your camera because this is going to be a hoppin' time!
8) Shop, Eat, Repeat
Looking for a more relaxed day in town? Downtown Granbury offers restaurants, shops and other places to adventure within walking distance! Take a journey of the following shops and restaurants that are 100% kid friendly and 100% adventure worthy!
Linda's Southern Kitchen
Spellbound
Check out VisitGranbury to book reservations for your accommodations, and start planning a getaway with your little heroine. These memories will surely last a lifetime, and mean the world to both of you.