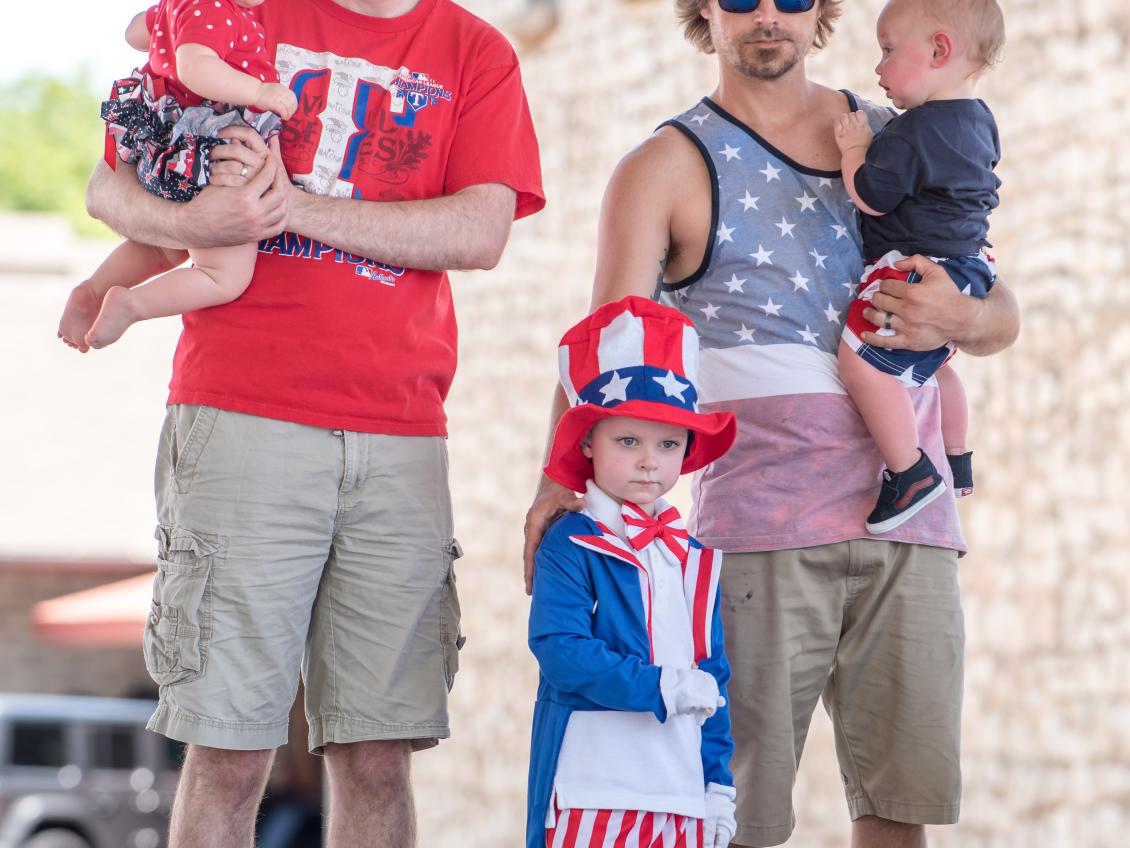 Mark your calendars, Father's Day is Sunday, June 19, 2022! We owe so much to the dads and fatherly figures out there, one day doesn't seem like enough to say thank you!
We're here to help make sure it's an unforgettable one. Finding Father's Day activities has never been easier with our definitive guide for spending the day with Dad in your favorite small town. From lowkey hangout spots, adrenaline-seeking fun, bites to eat, to things for all ages – we have you covered!
Fishing on the Brazos River and Lake Granbury
As one of the most well-known lakes in the North Texas area, Lake Granbury is an amazing spot to fish from boat, kayak, or the banks! There are plenty of public ramps and fishing access points on Lake Granbury and the Brazos River.
We have resources here: https://www.visitgranbury.com/things-to-do/lake-granbury/
Or you can get in contact with the Brazos River Authority to plan your fishing trip: https://tpwd.texas.gov/fishboat/fish/recreational/lakes/granbury/
Boating on Lake Granbury
Summer has arrived! Catch some UV and hit the water on the beautiful Lake Granbury. If you don't have your own boat, you can easily rent one in advance from Stumpy's Lakeside Grill. While you're there, grab a bite to eat and easily gas up the boat for a day of fun on the water – don't forget the sunscreen and speaker!
City Beach Park
Can't make it down to the coast with dad this year? Make new memories on Granbury's own City Beach Park! With real sand and beautiful lakeside views, all just steps from the Historic Granbury Square, Father's Day is a great reason to spend a day on the Beach!
Mesquite Pit
Minutes away form the City Beach Park, is Mesquite Pit restaurant! Voted best margaritas in Granbury, and known for their delicious country cooking and lakeside patio, this is a great spot for lunch or dinner with dad.
Tri Tacks Bait Store
Time to tackle up for your fishing trip! Stop by this bait shop for your one-stop-shop for all the essentials for fishing. https://trilakestackletown.com/
Get your adrenaline pumping at the Cresson Speedway! Rev your engines and hit up this fun racing facility for motorsports, featuring two tracks, cool race cars, plus driving lessons and events.
Revolver Brewing
Revolver is open to the public on Saturdays! Paid entry for folks 18+ include a tour and live entertainment and games, and for 21+ beer drink tickets as well.
Revolver is great for the entire family because of the fun activities and environment. Cheers to Dad!
Narrow Escape Room
Grab the entire family to race against the clock in an escape room! This is great for kids to adults, and a great way to get the whole family involved in some fun. Learn more here.
We can't wait to see you in Granbury! Tag us in your Father's Day festivities @visitgranbury! As always, our Visitors Center can help answer any questions. 817-573-5548