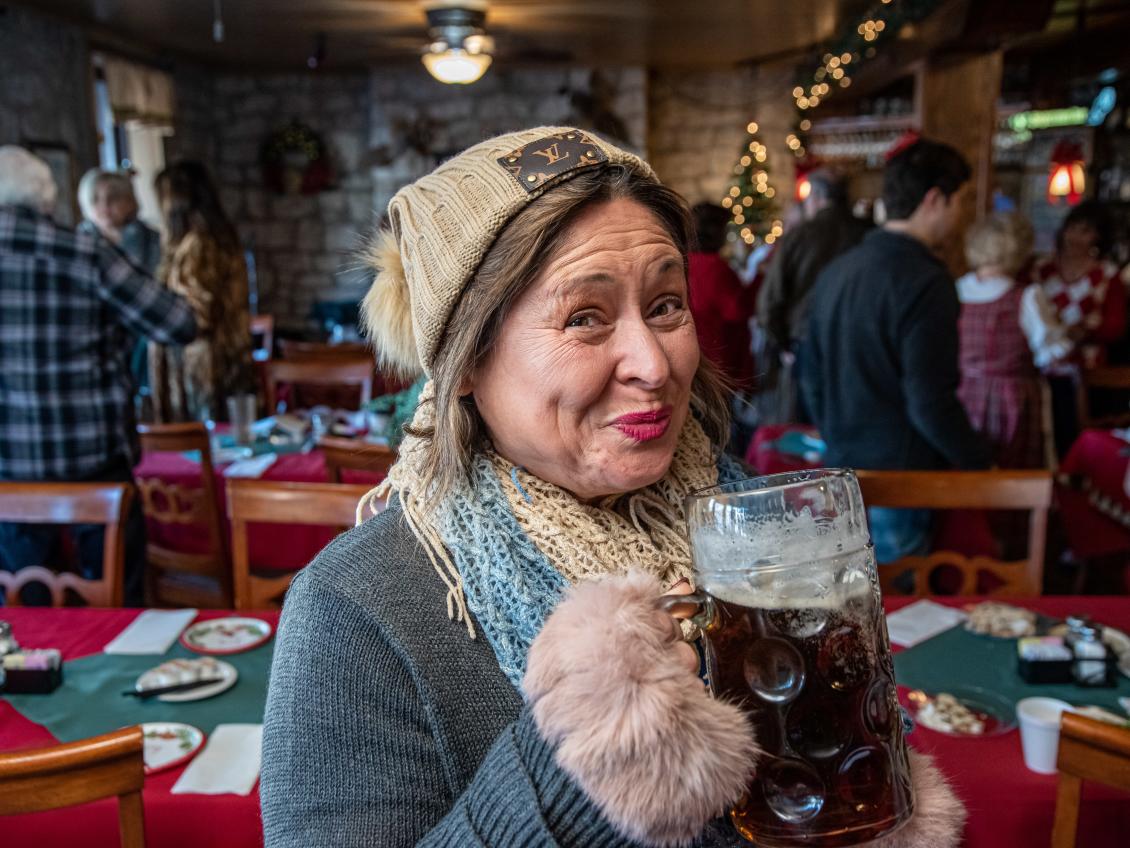 It's time to discover all the amazing things to do in Granbury during the winter! Our quaint, small town has been waiting for you to be our Winter Guest.
January through March is a perfect time to schedule your getaway. We've compiled some of our favorite things to do in these chilly winter months. Read on for your ultimate winter Granbury guide, and check out the deals you can get on places to stay and things to do in the Winter Guest season!
Lake Granbury Goosebump Jump
It's time to take the plunge! If you're an adventurous soul, take the ultimate test and jump into the chilly Lake Granbury at our annual Goosebump Jump taking place at the Granbury City Beach Park on Saturday, January 4! It's just $10 to enter and there will be prizes. Plus, all proceeds will benefit a great cause. Come on out!
And don't worry, you can warm up at Paradise Bistro and Coffee nearby after!
Shopping on the Square
There is something for everyone while shopping on the Granbury Square. From boutiques to antiques or cooking utensils to furniture, you're sure to find something you just can't live without!
Take a shopping break and grab a bite at one of the many one-of-a-kind restaurants on the Square such as Ketzler's Schnitzel Haus and Biergarten (pictured) or Babe's Chicken Dinner House or while you're here.
Granbury Ghosts and Legends Tours
You don't have to leave the Square when the shops close for the day, join along in a Ghosts and Legends tour! Granbury is rich in history. Learn about the legends and maybe even come face-to-face with the Lady in Red or the Faceless Girl.
Grab a coffee, bundle up, and prepare to hear some amazing legends of our small town. This tour has been nationally recognized!
Granbury Opera House
If ghosts aren't your thing, catch an incredible production at the restored Granbury Opera House. Also on the Historic Granbury Square, this venue hosts a dozen hit productions and musicals year after year. You're sure to love it!
Revolver Brewing, Wineries, or Distilleries
Kick back and relax at many of the adult beverage spots in Granbury. Our town is home to many wineries, two unique distilleries, and the iconic Revolver Brewing.
Revolver opens on Saturdays from 12 p.m. – 3 p.m. year-round. For $10, you get four tastings, a free glass, and a free tour! This is a popular spot and great for the entire family.
Local Goat Distillery and Sledge distilleries offer unique drinks for all you cocktail aficionados. Check out a winery for a perfect date night or girls' trip!
Where You Stay
At the end of the day, make sure you catch some zzz's in a place as wonderful as your day! Granbury is home to dozens of bed & breakfasts and cozy cabins to make your winter trip perfect.
Many local accommodations run specials in the Winter Guest season to make the stay that much sweeter.
We'd love to see your adventures from your winter trip to Granbury! Tag us on Instagram with #VisitGranbury!